Your End-To-End Construction Collaboration Solution—
RedTeam Flex and Fieldlens by RedTeam
You're a Commercial General Contractor and looking for a solution that:
Effectively enables your subcontractors and specialty trades to communicate work updates in real time
Allows owners, architects and engineers to continuously share and receive information
Then our construction software solutions may be for you.
Fieldlens by RedTeam, our jobsite management solution, provides a central hub for field teams to build with confidence, while funneling critical project details back into our construction management platform RedTeam Flex.
Create transparency across all project stakeholders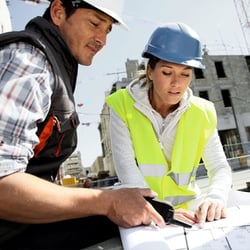 General contractors are accountable to project owners and must provide continuous construction progress reporting, as well as all items necessary for project closeout and handover. To ensure construction progress is not delayed, project owners are accountable for responding to RFIs and Submittal Requests for Approval and Requests for Change Orders in a timely manner.
With RedTeam Flex and Fieldlens general contractors and project owners communicate in real time. Whether that is through instant notifications directly in the app or via email. Daily jobsite progress reports or project financial status updates can be sent to owners, should you have an "open book" project requiring sharing of project financial information.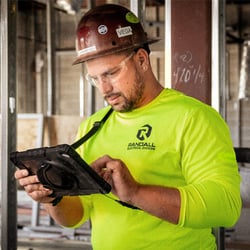 General contractors are accountable to subcontractors and specialty trades to ensure all work can be completed in the most efficient and safest manner possible. They provide responses to RFIs, real-time jobsite conditions updates and handle site logistics. In turn, subcontractors are accountable to general contractors to provide timely responses, complete assigned tasks efficiently and to provide daily progress updates.
With RedTeamFlex and Fieldlens general contractors and subcontractors can manage jobsite, document and general project updates in real time. Subcontractors can view jobsite progress updates and receive push notifications for their tasks. They can create posts to share daily progress updates and communicate with the general contractor and other subcontractors from anywhere. Subcontractors can keep documenting progress from any mobile device even when offline. Fieldlens will sync all data when back online.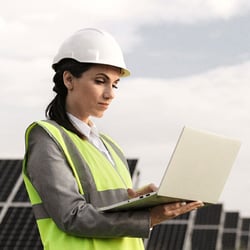 General contractors are accountable to architects and engineers to provide a collaborative review process for submittals and RFIs. In addition, they need to provide a record of project as-built conditions, and all necessary items for project closeout and handover. Architects and engineers are accountable to provide timely responses to Submittal Approval Requests, RFIs and to provide a detailed punch list when construction is completed.
RedTeam Flex and Fieldlens enable communication between general contractors and design-and-engineering-teams from initial design review through final walk-through. GCs can push projects and drawings into Fieldlens for easy access by architects and engineers. They'll receive real-time notifications for tasks and comments assigned to them and can create posts, share drawing revisions and complete the final walk-through directly from the app.
Reliable solutions that keep you building

Construction management
Staying on schedule and on budget requires detailed project documentation and coordination from preconstruction through project closeout and turnover.
Manage all phases of construction with structured, customizable workflows
Experience real-time collaboration and coordination between the backoffice, jobsite teams and other stakeholders
Sign up for more than just software. With RedTeam you're getting all our support and partnership

Daily reporting
Site managers need to track and share daily jobsite progress, from deliveries to accidents and safety issues, with project managers. Transparency is key.
Create scheduled daily reports from all work completed by your subcontractors
Create customizable reports for executives and project owners, including as much or as little detail as required

Financial management
To effectively manage your budget and manage project risks, you need detailed documentation of owner and subcontractor contracts, accounts receivables and accounts payables.
Leverage customizable workflows to reduce the risk of rework
Collaborate in real time and track project financials from preconstruction to project closeout
Track all metadata of what has been done and by whom. Hold teams accountable and stay on budget

Jobsite management
Collaboration and site coordination with all project stakeholders requires precise documentation of all the work done.
Effectively track RFIs, field issues, safety items, or any other type of jobsite update in one platform
Don't let lack of internet access slow you down. In offline-working-mode your work gets saved, stored and uploaded when you're back online
Manage all elements of the jobsite. From subcontracts, purchase order changes, schedules updates, to drawing revisions

Client collaboration
Timely and efficient collaboration with clients requires clear and actionable communication pathways.
Create, track and collaborate with owners on project contracts, changes, information requests, payment applications and more
Enable direct access for owners to view tasks, jobsite progress and reports
Schedule and share custom reports with owners at preset intervals

Schedule management
Project managers need a seamless solution to build out and maintain project schedules to track schedule updates or delays.
Create, manage and share Gantt schedules
Assign and track tasks for the whole project team, including external stakeholders
Share updates on material deliveries and delays, work completed on site and track resources in real time
Update Gantt schedules based on information shared and coordinate with vendors and subcontractors as needed
Your construction experience with RedTeam Flex and Fieldlens
Access to field information
Real-time data-sharing across teams. Fieldlens users access documents and information originating in RedTeam Flex. While RedTeam Flex users access field data originating in Fieldlens. No double entry needed.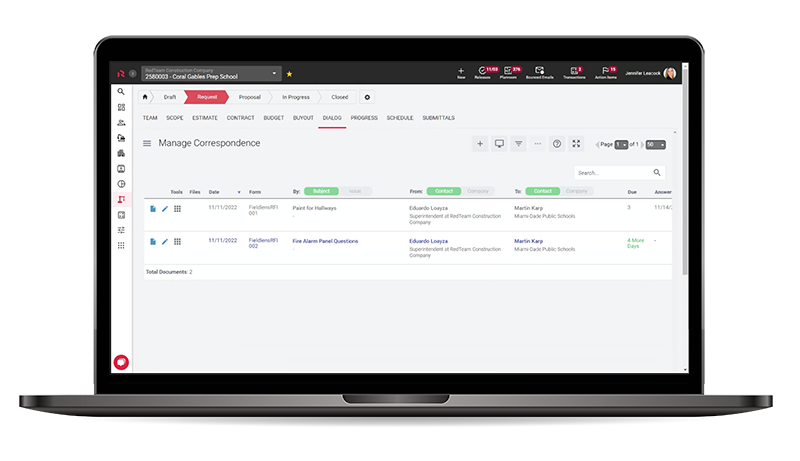 Issue management
Share jobsite images, RFIs, punch and safety lists directly from Fieldlens into RedTeam Flex. No need to use another software or duplicate entries.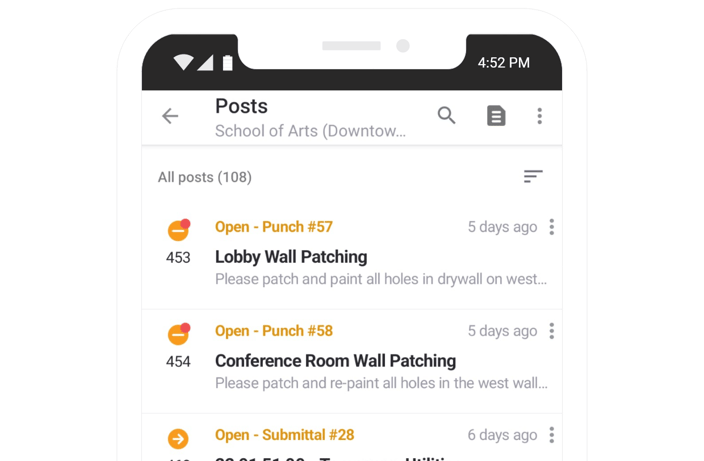 A simpler, user-friendly mobile app
Experience the continuous flow of information from the jobsite to the office, regardless of the original source of information in the system. All data is fully accessible from your phone or tablet.
Efficient drawing management
Drawings and revisions are uploaded once and propagated across systems. Annotate drawings, add drawing hyperlinks and use overlay comparison to compare and verify changes between revisions.
All project information connected
Access one connected system to find project data and media, from field notes to financials. All information is accounted for and office and field teams can build with confidence.
Collaborate anywhere, anytime
How RedTeam Flex and Fieldlens are connected