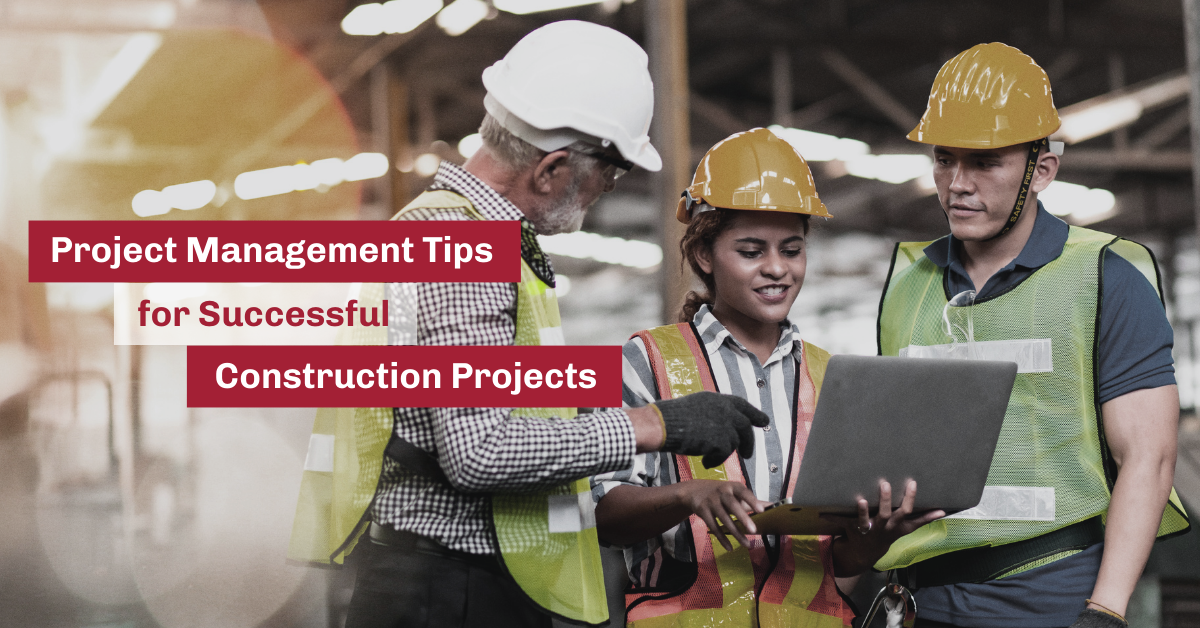 Project Management Tips for Successful Construction Projects
Wednesday, September 20 | 10 AM PT • 12 PM CT • 1 PM ET
Join us for an engaging live discussion that will delve deep into the heart of construction project management. With projects becoming more complex, having a reliable system and knowledge in place is no longer a luxury; it's a necessity. In this live discussion, our industry experts will educate you on the importance of project management in construction and how integrating construction management software can drastically improve efficiency, accountability and project outcomes.
Key Takeaways:
Understanding of the core challenges in construction project management
An introduction to construction management software and its capabilities
Insights into how software can drive efficiency, reduce costs and improve project outcomes
Guidelines to evaluate and select the best project management software for your specific construction needs
Register now and dive into the value that RedTeam Go provides for tracking project progress, managing resources, estimates, budgets and more.

Traci VanDalsem
Vice President of Client Experience
RedTeam
As the Vice President of Client Experience at RedTeam and a seasoned professional with two decades of experience in the construction industry, Traci VanDalsem brings a deep understanding of the industry's dynamics. Having formerly served as President at Paskr (later acquired by RedTeam and product renamed to RedTeam Go), Traci consistently ensures that our clients receive exemplary service and support, underscored by genuine empathy and professionalism.
Michael Wright
Founder and Chief Strategy Officer
RedTeam
Michael Wright stands out as a seasoned commercial general contractor with a history of over 25 years in construction and real estate development, having been directly involved in projects cumulatively worth nearly $1 billion. Instead of following a conventional path, he dived into an industry traditionally lagging in technology adoption. His first-hand encounters with the challenges of running a construction enterprise pushed him to create RedTeam, offering a tangible solution to the complexities of managing construction projects.
What our users are saying...
"Before RedTeam Go, we had built in our contract that we needed a week turnaround between receiving funds from the owner and giving it to the subcontractor. We don't need a week anymore, we need less than an hour." Phil Pace, Conseco Group
"Writing subcontracts and owner contracts is significantly faster using RedTeam Go. Having the subcontractors sending us their pay apps through the software has the subs send lien releases, which is a considerable time and labor savings." G2 verified review by David M., Project Manager